Windows and Doors Specialists in Ottawa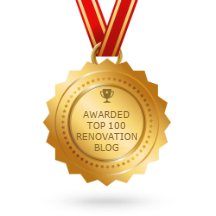 Ottawa windows and door professionals here at BestCan have helped thousands of customers in the Ottawa Region and can do the same for you.
If you are looking to purchase and install new windows and doors for your home in Ottawa or for renovation professionals for your next reno project, we're happy you've found us!
Established in 1970, BestCan is family owned and operated and has served over 40,000 customers in the Ottawa Region alone.
Renovation of the Month
After battling the snow and windchill the last few weeks, our vinyl siding crew find themselves hard at work in Ottawa's Alta Vista neighbourhood. This time around: no snow, no windchill. We'll take it! If your spring home improvement list has a line item...
read more
From Our Blog
Methods of rejuvenation are important; whether it's in the form of a massage, vacation or anything else that can help with reconnecting with yourself and relaxing is important to do it every now and again. However, the body isn't the only thing in need of...
read more
Here's what our clients are saying about us.
BestCan did a fantastic job installing 9 new windows on an older style home that I purchased a couple of months ago. I was very impressed with the workmanship of BestCan's window i... More
We recently had BESTCAN replace our siding on your house. We were extremely pleased with the quality of the work. Roy McAuley (representative) was calm, knowledgeable, and pleasant... More
We had Best Can replace our living room window and front door back several years ago and decided to use Best Can again to re-side and insulate our house in April/16, Josh and Nicol... More